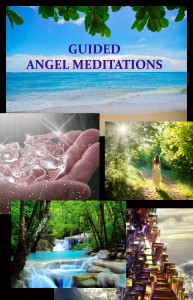 These are gorgeous, professional video meditations – guided angel meditations – by Dyan Garris.  More are on the way, but right now you can choose from these:
"A Healing Journey," which is a guided journey through your chakras. Meet your guardian angels, swim with dolphins, and also for healing.
"Moment by Moment" meditation is for gathering your power back to you, breathing, and getting firmly in the "now," which is where all manifesting takes place.
"Magic of Manifesting" meditation is an interesting and relaxing guided journey where you learn your angel's name plus learn to manifest in 3D. It's what's been missing from your manifesting process.
"Reflection" meditation for manifesting your heart's desires, is ultra-relaxing, with stunning visuals. Sit back, relax, connect, refresh, and renew.
GO TO THESE GUIDED ANGEL MEDITATIONS NOW
Be sure to check out Spa Meditations. These are a special series of 3 and 4 minute meditations that will help you relax, fall sleep, and get rid of stress.

SLEEP MEDITATION SAMPLE: