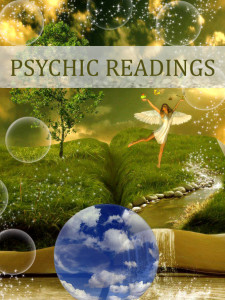 UPDATE: SORRY, I AM NOT DOING ANY MORE READINGS AT THIS TIME.
Spirit has requested that I resume readings at this time, so here we are.  Use the convenient calendar below to book your time and date for a phone reading with me.  This is a 1 hour session which we do in a private conference room. More information below.
Unsolicited Testimonials:
Just wanted to update on my reading with Dyan. Literally 2 days after my reading with her, a very specific opportunity she said was on it's way came "out of nowhere." I am amazed. Her gift is absolutely real and genuine.
For a limited time, these readings are only $179 (regularly $360), payable in advance through the PayPal gateway. You may use your credit card or PayPal account.
(1) First select your time and date and enter your information.
(2) Next, continue on through to payment.
(3) When I receive notice of your appointment request and payment, I will email you to confirm your time so that we make sure we have our time zones correct.  After we confirm our time, I will email you your private conference room information, phone number and access code. We are able to record in there if you would like, and the system will generate an MP3 for you afterward.
BE SURE TO TELL ME WHAT TIME ZONE YOU'RE IN. 
If the calendar  below doesn't give you the time you want, or gives you military time, it's ok, and don't panic.  Just tell me what time you want and in what time zone, and we will make it work for us both.  Also, please note, I am unable to do same day appointments, regardless of what the calendar may indicate (the joys of technology!) 
If you are unfamiliar with me or my reading style, and specific spiritual gifts, please read here.  Thank you, and know that I look forward to our time together.
SORRY, NO MORE READINGS AT THIS TIME.